Dentist in Clifton Heights, PA
The brief descriptions below are designed to familiarize you with our staff's training, professional credentials and work experience.
---
Dr. David E. Freilich
Dr. David E. Freilich graduated from the University of Rochester in 1979 with a BA in Biology. In 1983 he graduated from the University Of Pennsylvania School Of Dental Medicine. Dr. Freilich has been practicing dentistry in the Delaware Valley for more than 28 years. He loves to create beautiful smiles! He is married with two children and in his spare time likes to run and compete in races.
---
Dr. Michael Rocheleau
Dr. Michael Rocheleau is a graduate of the University of Pennsylvania School of Dental Medicine. Dr. Michael Rocheleau graduated from the University of Scranton in 1989 with a Bachelor of Science degree in Biology.
---
Dr. Binh Nguyen
Dr. Nguyen has always had a passion for the arts and science so he knew that dentistry was his calling at a young age. After starting his career in fashion photography at the Fashion Institute of Technology in NYC, Dr. Binh transferred back to his hometown, Philadelphia, to complete his degree in photography at the Tyler School of Arts at Temple. Dr. Binh later received his Doctorate of Medicine in Dentistry at Temple University Kornberg School of Dentistry, where he received his training the latest advancements in general dentistry. Having practiced throughout the heart of Philadelphia in the last few years, he decided to return to his roots in Delco.
With Dr. Binh's expertise in general dentistry and artistic eye with attention to detail, he's always been passionate about cosmetic dentistry. Along with his bubbly personality, Dr. Binh has never failed to provide his patients with most comfortable & comprehensive care. Whether you have been keeping up with your dental visits every six months or if you have not seen a dentist in 10 years, Dr. Binh's goal as a healthcare practitioner is welcome every single of his patients into his practice without any judgement – because after all, everyone deserves to feel beautiful and confident whenever they smile.
Dr. Binh prides himself in a well-balanced work/life style, so whenever he is not in the office, he enjoys cooking fancy meals for his friends & family, playing volleyball & working out, and play a little tune on his violin/guitar.
---
Maureen (Receptionist)
---
Paige (Office Manager)
---
Colleen (Hygienist)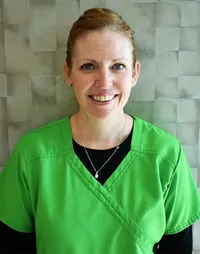 ---
Lisa (Hygienist)
---
Kathleen (Hygienist)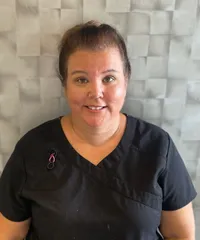 ---
Debbie (Dental Assistant)
---
Lisa (Dental Assistant)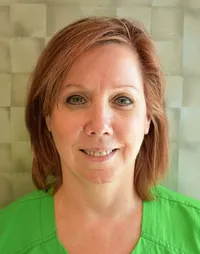 ---
Alex (hygiene assistant)
---
Amanda (Receptionist)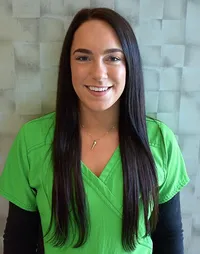 ---